Starting up where I left off yesterday, I decided to glue on some pieces of pine to help keep the door from cracking again: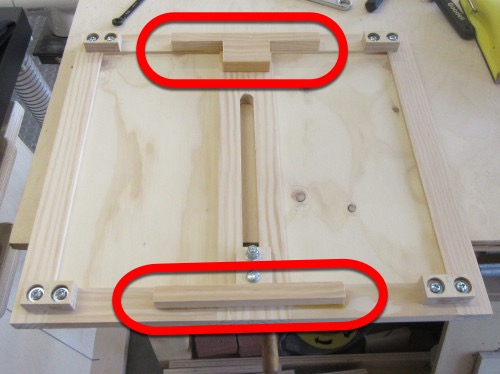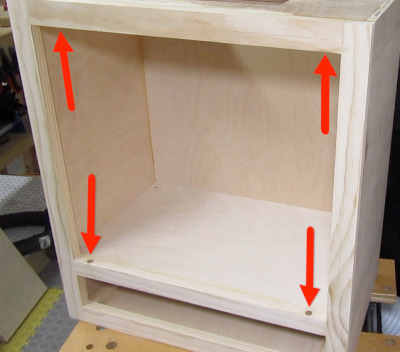 I added 4 magnets that will end up holding the door in place.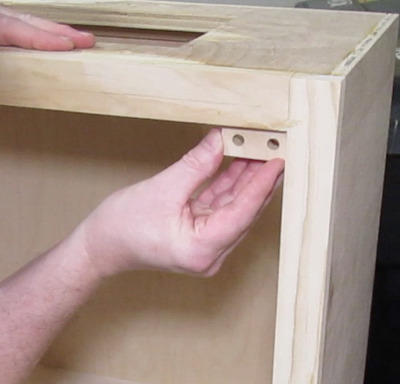 I needed to add magnets to the door wedges so they'd line up with the magnets in the cabinet…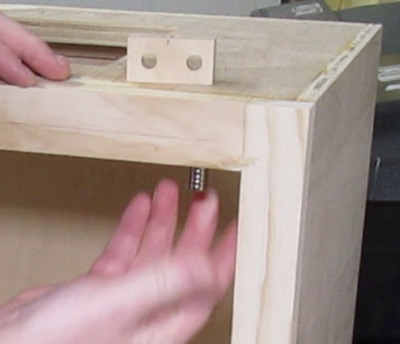 …and I needed to make sure I got the polarity of the magnets right when I glued them in…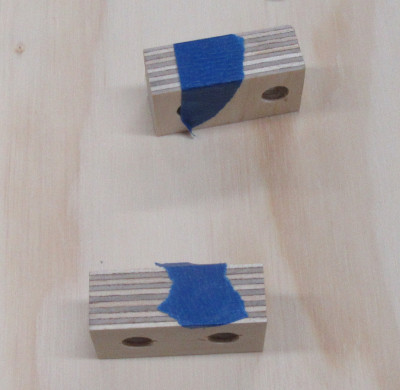 …so even before I glued them in, I taped them, so I wouldn't confuse which side of the magnet goes down into the hole.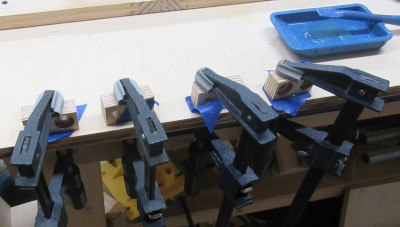 I glued them all and clamped them down…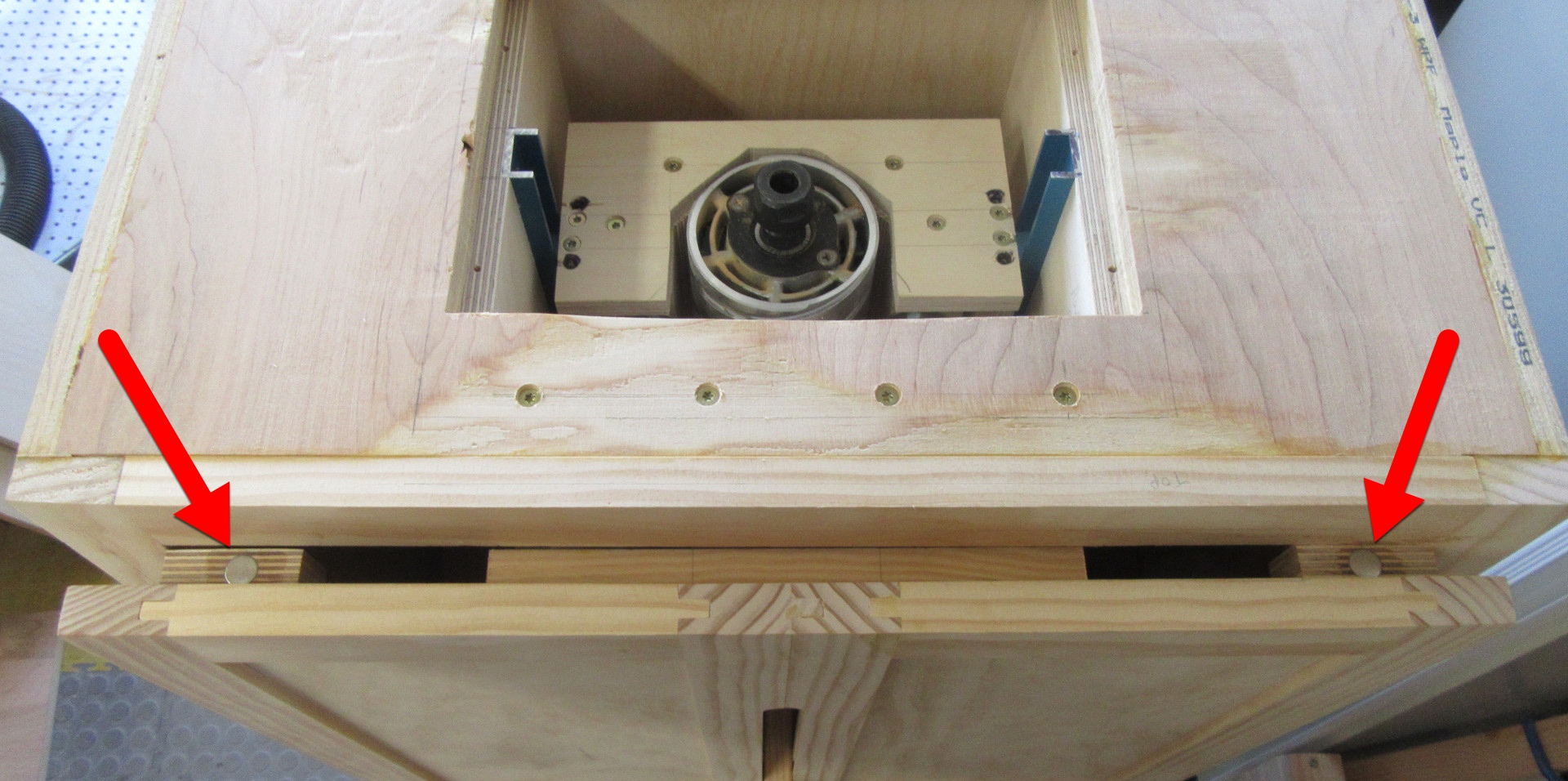 …and would you believe it? I got them all correct!
Click image to view full sized

And last but not least, I added the lever clamp:
Click image to view full sized
Tomorrow
Tomorrow, I'll either work on the top, or the drawers. Maybe both, we'll see.
Later.
---
Comments
Now you can comment as a Guest!
You won't receive email notifications of my replies, though.
Use any name.
Use test@example.com for your email address.
"Check" all the boxes. Since you're using a fake email address, it doesn't matter what you agree to. 😛
I'll have to approve your comment, but as long as you're not spamming me, that's no problem. Just remember that I do sleep sometimes, or I might be in the workshop, so I might not approve it right away.