The faux doors are done, glued up, and mostly sanded. I'm waiting on a new forstner bit that arrives tomorrow, before I add the magnets.
Here's a picture, but remember that the lever in this pic is much longer than the one I'll eventually make, so no comments about how you'd hurt you shins, or something else, considering the height of the lever is in this picture.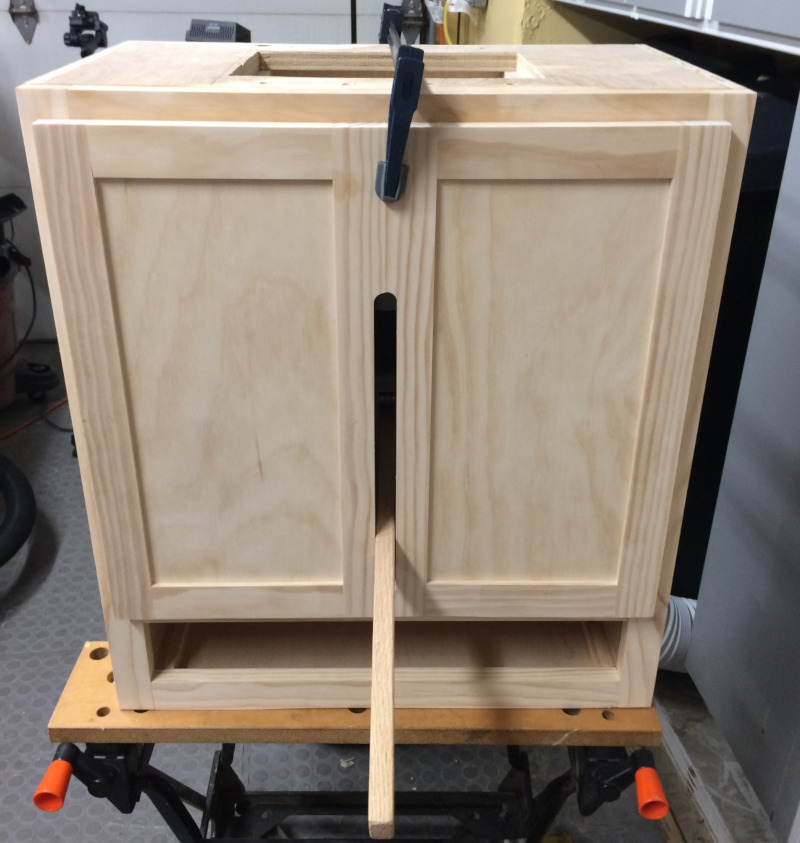 I've got some other things going on, but I thought I could at least post this.
Later.
---
Comments
Now you can comment as a Guest!
You won't receive email notifications of my replies, though.
Use any name.
Use test@example.com for your email address.
"Check" all the boxes. Since you're using a fake email address, it doesn't matter what you agree to. 😛
I'll have to approve your comment, but as long as you're not spamming me, that's no problem. Just remember that I do sleep sometimes, or I might be in the workshop, so I might not approve it right away.