Sorry I didn't post yesterday. I was fighting a migraine. It's 4:40 AM, and this is what I got done yesterday.
This is the SketchUp model for the door facade.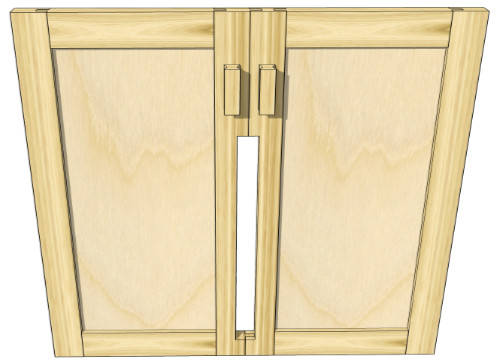 The two "doors" are joined together with a tongue and groove joint, so the entire thing is one unit.
It doesn't really need two door pulls (aka "knobs"), but it looks better this way.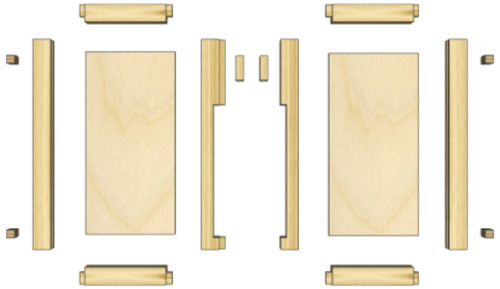 This is the parts breakdown.
Here's a look from the top, showing how the doors are joined:

Hopefully I'll get it cut and glued today, and post about it.
Later.
---
Comments
Now you can comment as a Guest!
You won't receive email notifications of my replies, though.
Use any name.
Use test@example.com for your email address.
"Check" all the boxes. Since you're using a fake email address, it doesn't matter what you agree to. 😛
I'll have to approve your comment, but as long as you're not spamming me, that's no problem. Just remember that I do sleep sometimes, or I might be in the workshop, so I might not approve it right away.